UPS: clean and reliable power supply
As an exclusive Caterpillar dealer and representative of General Electric UPS across France, Eneria CSI (Courant Sans Interruption—Uninterruptible Power Supply) offers a unique range of static and dynamic UPS.
Power fluctuations and interruptions, from a simple dip in voltage to a sudden blackout, can have serious consequences for your products and services.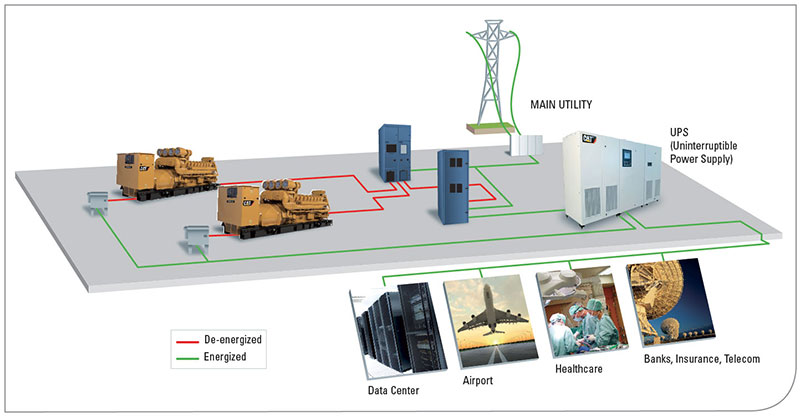 Our high-quality UPS systems meet your power supply needs in terms of consistency, reliability and quality, enabling you to immediately compensate for power supply interruptions.
We offer two ranges of UPS solutions:
Two major manufacturers: we are an exclusive Caterpillar dealer and represent General Electric UPS across France
Two complementary Uninterruptible Power Supply technologies: Dynamic UPS and Static UPS.
Eneria experts at your service
From assessing your project to starting up your installation, we offer a complete range of tailored services:
Advising: constraints and feasibility study, developing the design, managing the project, drawing up a financing plan, engineering service, etc.
Onsite Installation, start-up, user training, grid hookup, etc.
Maintenance, urgent servicing, verification of performance, etc.
Uninterruptible Power Supply
Discover the range of power
Service and maintenance
Explore our comprehensive product line