An organisation designed to deliver excellence
The excellence of Eneria's multi-brand Service & Maintenance relies on a pool of technical, logistical and commercial expertise that makes Eneria the preferred partner of its customers.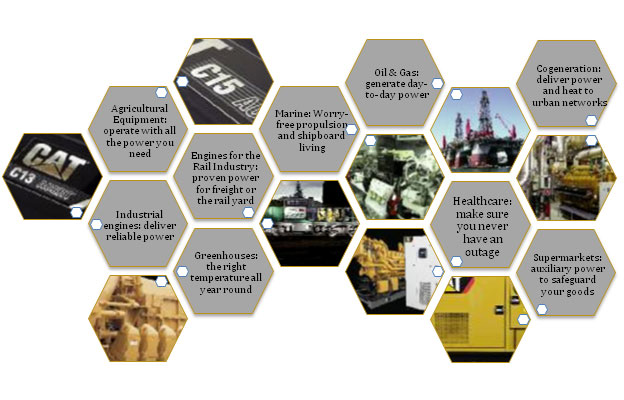 Excellence and convenience
Excellence and convenience are the two key features of our maintenance service.
Our 250 technicians are fully trained and equipped with top-of-the line diagnostic tools to carry out maintenance operations.
Our technicians rely on a robust logistical network of 9 regional workshops designed for conducting major component service.
All our customers benefit from Monnoyeur's proven logistics thanks to our advanced logistical platform in Saint-Denis, with more than 300,000 products in inventory and offering 24-hour express delivery.
Thanks to our oil analysis programme, we help customers analyse, predict and make informed maintenance decisions.
Rebuilding your engine or engine components as they approach the end of their service life at our ISO 9001-certified Rebuild Centre offers you an economically attractive alternative to buying new equipment.
All our employees are fully trained at our certified training centre to maintain and maximise the life of your equipment. We can also train your employees how best to use your machines.
For your more demanding applications, we offer a maintenance agreement with a performance and availability guarantee.
Generator Sets and Uninterruptible Power Supply (UPS)
We are the specialists for your power generation, standby, cogeneration and zero outage applications, including preventative and corrective maintenance.
Industrial engines
Whatever the application, whether industrial, public works, agricultural, rail, oil & gas or marine, the expertise and commitment of our teams guarantee minimum machine downtime thanks to our high-quality service and maintenance performed in the field or in our workshops.