The strength of our commitments
Three key principles guide Eneria and motivate our teams: technical skill, cross-business collaboration and safety.
 Technical skill
As Caterpillar's exclusive dealer in France, Eneria benefits from the world-renowned quality of Caterpillar engines. Technical skill is central to the work we do in embedded technologies (mechanical, electrical and electronic).
It is the right combination of Caterpillar's research and development resources and our expert, proactive engineers. This is how we are able to offer our customers turnkey solutions underpinned by world-class products.
Cross-business collaboration
Cross-business collaboration has characterised our relationship with Caterpillar for more than 80 years. It is apparent in the feedback we receive from our contacts and drives our organisation.
We rely on team spirit, a project-centred approach to our work and sharing our experiences to further our development, sharpen the skills of our teams and deliver first-rate support to our customers.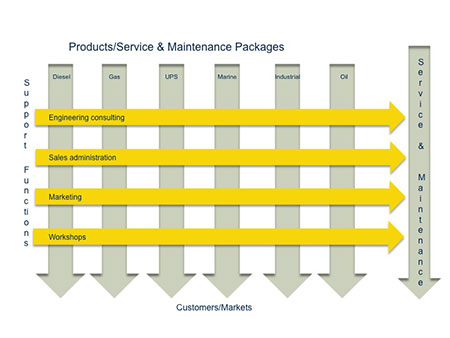 Safety
As part of their responsibilities, Eneria teams serve multiple customer locations with diverse profiles and activities. Because we deploy our technicians to ships, chemical plants and oil platforms, it is our duty to ensure that our teams comply with and enforce established standards for health, safety and working conditions.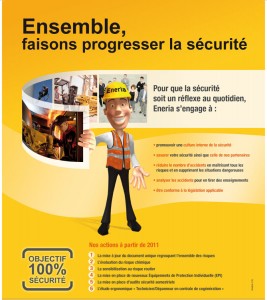 To ensure that safety remains ingrained in our daily activities, we are committed to:
Promoting an in-house culture of safety
Ensuring the safety of our employees and our partners
Reducing the number of accidents by managing risks and eliminating hazardous situations
Analysing accidents to draw useful lessons
Complying with regulatory requirements.
32% of all training hours are dedicated to safety.
Eneria is working toward acquiring MASE (Manuel d'amélioration sécurité des entreprise or Manual for the improvement of company safety) certification. This industry initiative aims to improve plant safety.